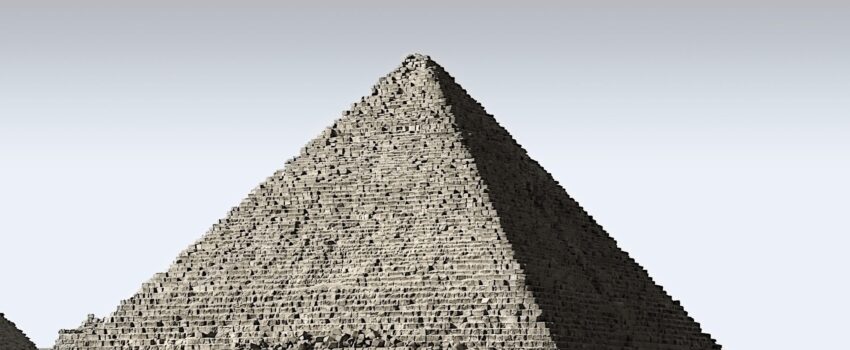 Construction – Huge, and Unchanged Since the Pyramids
September 15, 2019 | By Jeff Herriman

The case for action is clear, and the next few paragraphs are directed at those dinosaurs who haven't yet seen the fireball.  If you're already on-board, skip this post.

Infrastructure-related spending (using the broadest definition that also includes real estate, oil and gas, and mining) totaled $9.5 trillion in 2015, or 14 percent of global GDP.  With increased urbanization globally, plus the impact of historic underinvestment, the growing annual spend isn't enough to keep up roads, power, water, telecommunications.  Globally, the infrastructure spending gap is $5.5 trillion, including between $0.5 and 1 trillion in the US alone (depending on source).

Against this large demand, the tradition-bound construction industry faces a number of significant challenges:
Environmental – the buildings and infrastructure assets the industry constructs account for a substantial portion of global greenhouse gas emissions, which are a major cause of climate change. On top of that, the industry is the single largest consumer of raw materials, further depleting scarce resources.
Performance – the track record for completing construction projects on-time and on-budget is abysmal. More than 90 percent of megaprojects are failures.  Large projects across asset classes typically take 20 percent longer to finish than scheduled and are up to 80 percent over budget.
Litigation – this poor performance track record, exacerbated by a tradition of adversarial behavior makes construction among the most litigious industries.
Corruption – the construction industry is second in terms of number of cases of international bribery according to the Organization for Economic Co-operation and Development, driven in part by a fragmented inefficient supply chain and outdated labor practices.
Productivity – employing over 7 percent of the world's workforce, labor-productivity growth in construction has averaged only 1 percent a year over the past two decades, compared with growth of 2.8 percent for the total world economy and 3.6 percent in the case of manufacturing. These challenges are exacerbated by concerns around labor safety; despite many improvements construction remains a dangerous occupation.
Innovation – R&D spending in construction runs well behind that of other industries: less than 1 percent of revenues, versus 3.5 to 4.5 percent for the auto and aerospace sectors. This is also true for spending on information technology, which accounts for less than 1 percent of revenues for construction.
The economic case and these challenges represent the dramatic opportunity that has fueled the interest in construct tech disruption.